Company Introduction Video
What is Tirth Engineering ??
Tirth Engineering is one of the preeminent leading manufacturer of all types of food processing machinery for commercial purpose. The company started enormous journey from Year 2002, with small resources but big vision & mission. It had in its conception in idea to be the market leader in the food processing Machinery business. Tirth Engineering is the leading Company in manufacturer, exporter, and supplier of all types of wide range of Food Processing Machines.
Our products are well known for being highly efficient, maintenance free, portable, and user-friendly. Moreover, we are also engaged in providing customized products, as per the technical specifications provided by clients.
How we started our journey !!
We started this enormous journey in the year 2002, with small resources but a big vision & after all these years of sheer dedication towards our work and providing top quality products, Tirth Engineering is acclaimed as a leading company in manufacturing, export, and supply of a wide range of Food Processing Machines.
Our wide range of machineries include Ladoo-Pedha Making Machines, Sheeting & Die Cutting Machines, Chakali-Muruku Making Machine, Farsan- Namkeen Machines, Hydro-Dryer Machines, Roasting-Mixing-Coating-Flavouring Machines, Dough Kneading Machines, Khava Making Machines, Oil Batch Fryer Machines, Gas & Fuel Bhatti are extensively used in many Food Industries.
 It was 2002 when a young Sachin set out on a mission to build a brand that made food processing simple, innovative and convenient. Away from home and with almost no money in hand, the path looked dark and tricky, but the vision was crystal clear.
After many years hard works today, the world witnesses the top tier food machinery our company has been producing and supplying not just in India, but to other countries as well. We intend to scale our production even higher and add more value to the food industry and the society as a whole.
The person from whom the company gets its name from–brings energy and a fresh perspective into the process. His vision is to carry forward the legacy with a growth oriented and futuristic outlook.
The mission being–making company's food machinery reach every corner of India, right from metro cities to remote villages, and keep expanding the foreign trade network as well. With firm planning and strategies, he is determined and already making the company ascend to greater heights.     
User Friendly
The Design of the Machine makes it Very Easy for Everyone to Understand its Working Mechanism. Both Skilled and Unskilled Workers can use the Machine Effortlessly.
Easy to Install
Designed keeping in mind the installation convenience; the wires, connections, inlets and outlets which are all smartly placed to achieve easy installation.
Highly Portable
Taking up least possible space due to it's compact body and allowing smooth portability is a big plus of our machines.
Low Maintenance
Quality components and robust build quality account for an efficient workhorse with low wear and tear.
Less Power Consumption
Equipped with the latest cutting edge technology and advanced power management features, our machines are efficient artworks which will help u save a lot on electricity
Fully Safe Cover Body
Keeping the safety and longevity of our machines on top priority, they come with a fully safe cover body to ensure total toughness.
Ensures Hygenic Preparation
Designed to Completely Minimize Human Involvement. Since the Machines are Automated,the chance of any unhygienic behavior is almost 0.
Available in Different Types
We offer a variety of capacities and types of machines, taking into account the needs and convenience of our customers, so that they can choose the best version.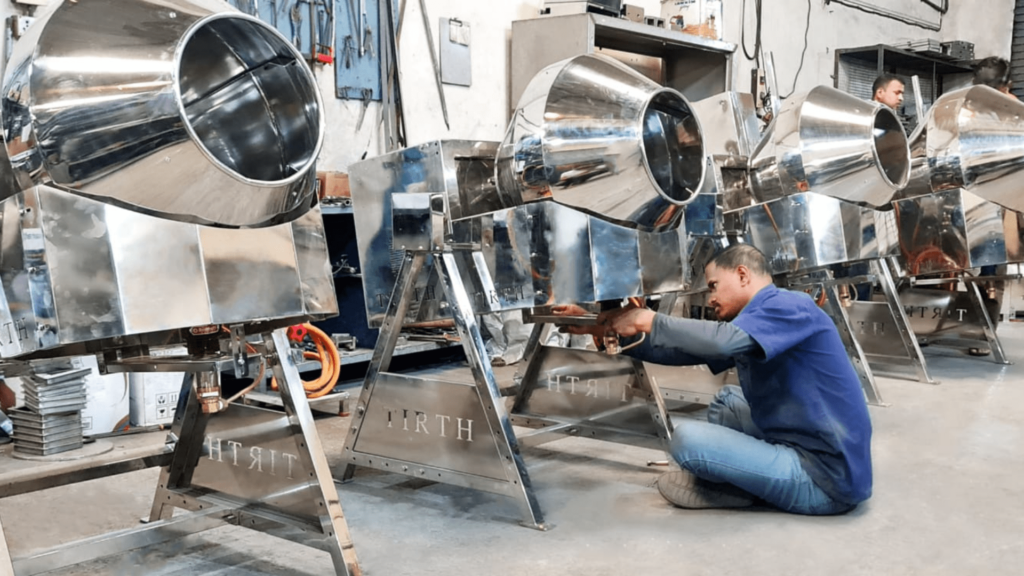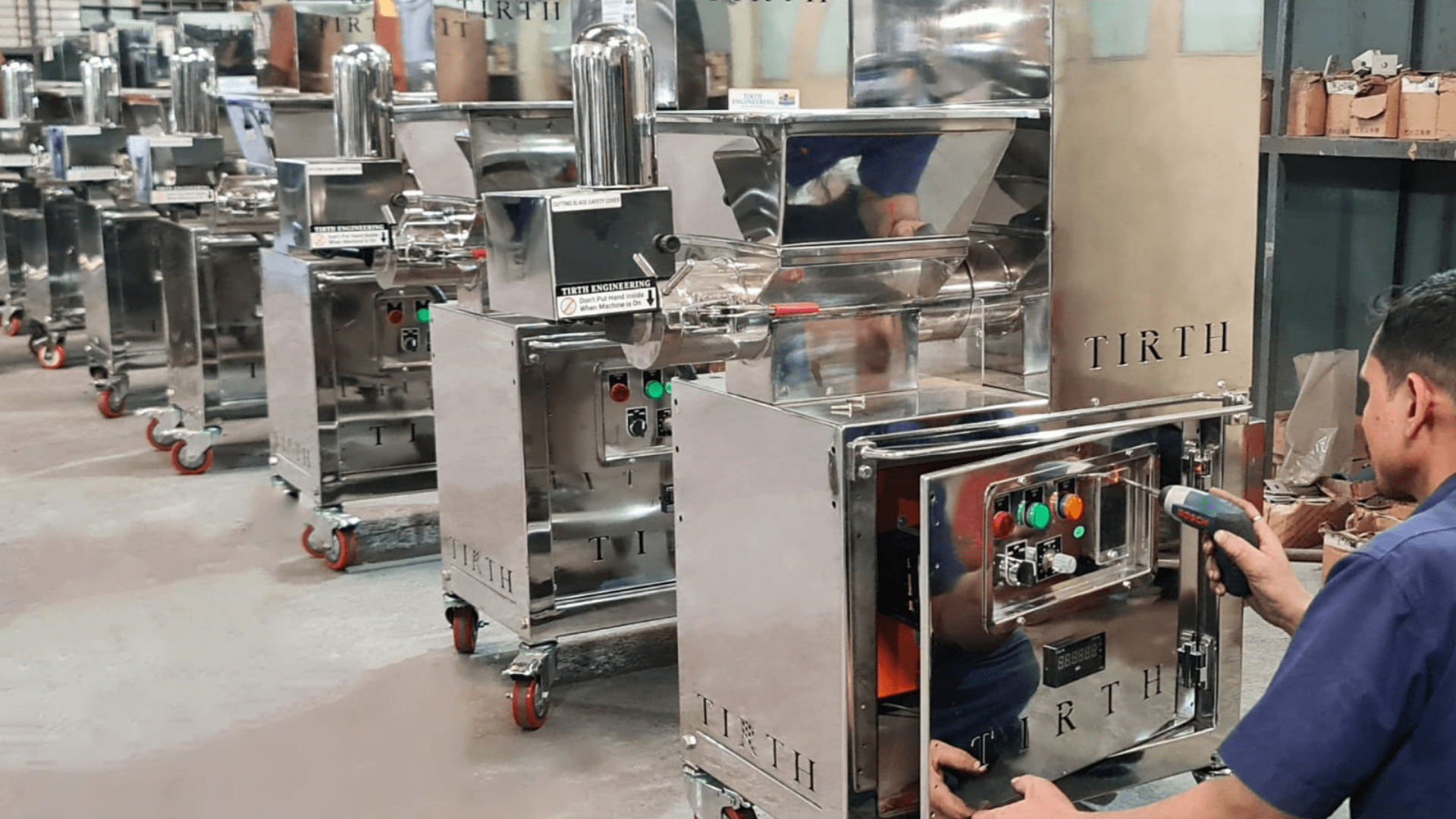 Our Goal Is To Provide You Superior Quality
Our uppermost priority is to provide only top notch products to our esteemed clients. Being an ISO 9001: 2000 certified company, we strictly adhere to norms and procedures of the same. We make use of high grade raw material that is specially procured from reliable sources across the country.
In addition, we have a quality checking unit, wherein stringent tests and inspections are carried out through all the stages of production. These inspections are supervised by our quality controllers. Through these tests, we can assure clients with complete defect-free products.